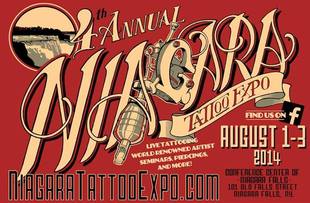 Live too far north to make it to Kentucky? Fancy a trip to Niagara Falls? You're in luck, because our very own Valentine and Anne Epiphany will be tattooing at the 4th Annual Niagara Tattoo Expo! This convention takes place August 1-3, 2014 at the Conference Center of Niagara Falls. If you'd like to set up an appointment to be tattooed during the convention, please contact Valentine
here
or Anne
here
for more information!
---
Imperial Tattoos will be set up at the Befuddled Festival August 29-31, 2014 at the Rustic Frog in New Albany, Indiana. This three day event will feature a great lineup of musical acts including Juicy J, Quiet Riot, Days of the New, Faster Pussycat, Afroman, and more. Plus, you can look forward to lots of other exciting events and vendors during the weekend festival! For more information, visit the Befuddled FAQ page
HERE
. Tickets are available at Imperial Tattoos or online.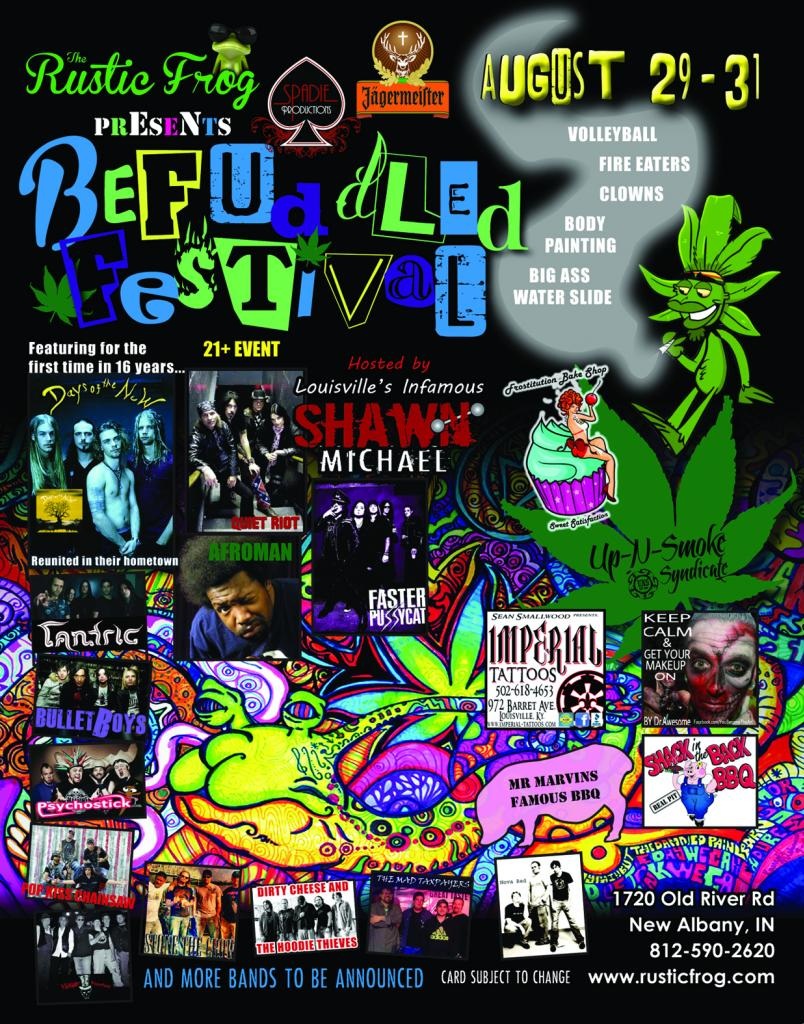 11 Annual Lebowski Fest, Louisville, KY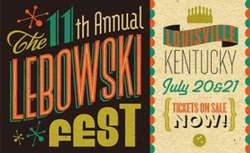 Imperial Tattoos had a booth at the 11th Annual Lebowski Fest, in Louisville, KY, on July 20-21. Check them out in
THIS
article about the festival!
---